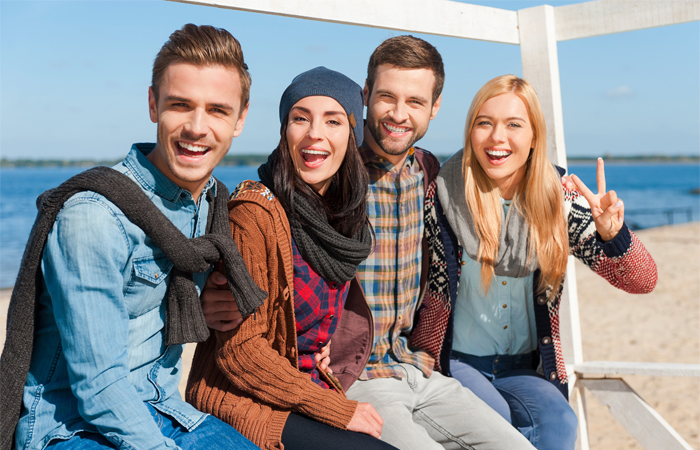 Are you happy with the look of your smile? You may be someone who is seeking for a way to improve the appearance of your smile, as it does not quite match up to the vision you have of yourself in your mind. Everyone wants to look the best they possibly can and there may be a time someone decides to seek professional help in order to achieve the look they desire.
Our dentist Welwyn Garden City can help you achieve that sparkling smile you are looking for, with perfectly straight and aligned teeth that gleam in the light due to them looking bright and white. We achieve the results you desire with the use of our various cosmetic dentistry treatments that are now available to our patients.
Starting with aligning and straightening your teeth
One of the most common complaints people have when it comes to their smile is the way their teeth look due to the fact they are misaligned or crooked. There are a large number of adults living in the UK with misaligned teeth who may not be fully aware of the options available to them that could resolve this issue for them.
If your teeth are misaligned our dentist Welwyn Garden City can offer you treatment to align your teeth that is totally discreet, as we know that your privacy while receiving treatment matters to you. We can provide you with an aligner that is made from clear plastic, allowing it to become practically invisible when worn in the mouth and it will not be seen by the eyes of other people around you.
You may want to consider teeth straightening as there are many medical benefits to receiving this treatment, including helping to build strength into your tooth bite and helping to increase the standard of oral hygiene you may enjoy.
Many patients who live with misaligned teeth often struggle to maintain a high standard in their oral hygiene, as the teeth can be difficult to navigate with a toothbrush. This can lead to common dental issues such as gum disease, tooth decay, and plaque build-up, all of which can also make your smile seem unsightly. Having your teeth aligned correctly will make them easier to clean and this will reduce the risks posed by common dental issues, as well as improve the look of your smile.
Once you have your straight teeth
Once you have your realigned teeth you may wish to consider another option that will help to improve the overall look of your smile. Tooth whitening is a treatment that can assist to disguise any stains that have built up on your teeth from activities such as eating, drinking, or smoking.
At Neel Dentistry our dentist Welwyn Garden City can provide you with a tooth whitening treatment that suits your needs and fits conveniently into your busy life. We can offer you an in-practice treatment, that can be administered within the time of a dental appointment, or an at-home treatment, which will allow you to control the time of day you receive your treatment.