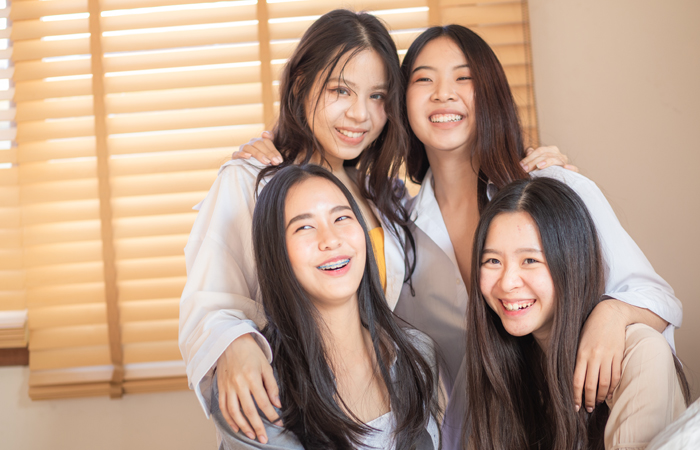 We are proud to supply Invisalign in Welwyn; it is a clear aligner based orthodontic appliance and is a newer method of straightening teeth. A welcome addition to the standard brace with its over 100 years of usage, in the last 5 years, we have seen the clear aligner slowly replacing traditional braces.
The treatment path of aligners
You can't just jump straight into treatment; in the clinic, we start with a full check-up and an assessment to see what your orthodontic options are and if they are required. Clear aligners are effective, but only for certain types of orthodontic problems involving the front teeth, but you will only know for sure after an assessment with our dentist, as there may be the option of hybrid treatment with a short course using a standard brace before moving on to this aligner.
Assuming aligners would be effective and you choose to proceed, a very accurate 3D model of your teeth will be taken, using an intraoral scanner like iTero. It's non-invasive, quicker and more comfortable than taking dental moulds and is more accurate too.
The data is sent to an orthodontist who, using a computer model, will reposition the teeth into a better fitting and visually appealing position. The ideal tooth position and the original scan are used as a start and end model, helping to simulate the treatment. This shows how much force needs to be applied to the teeth and from which angle; with this information, a set of clear aligners can be designed.
The manufacturing is done using light-cured 3D printed resin, not unlike the dental resin we use in the clinic. The aligners are shipped to the Invisalign in Welwyn clinic approximately 4 weeks after scans are taken.
Using your aligners effectively
One of the great things about clear aligners is that they are removable without the assistance of our team. This can lead to patients getting a little lax in wearing them; for aligners to be effective, they need to be worn almost constantly.
The daily reality of using aligners is rarely an issue, each aligner is only built to last about 2 weeks and is very thin and light. They fit so closely to your teeth that once you are used to the sensation of pressure, they are easily forgotten about.
Do aligners hurt?
Aligners use constant pressure to coerce your teeth into moving, this pressure can be uncomfortable, but is far more tolerable than the regular adjustments performed with metal braces. This is because the changes are much more gradual and the forces are applied much more intelligently.
Popularity
The growing popularity of clear aligners is not surprising; the fitting is much easier and the feel less medical than a standard brace. Recently, this has led to them being offered directly to patients via the post without their local dentist's knowledge. This is very alluring to those with aversions to dentists, but has led to inappropriate use for conditions that these aligners are unlikely to help, or results in the treatment being less effective than the Invisalign in Welwyn that we provide.