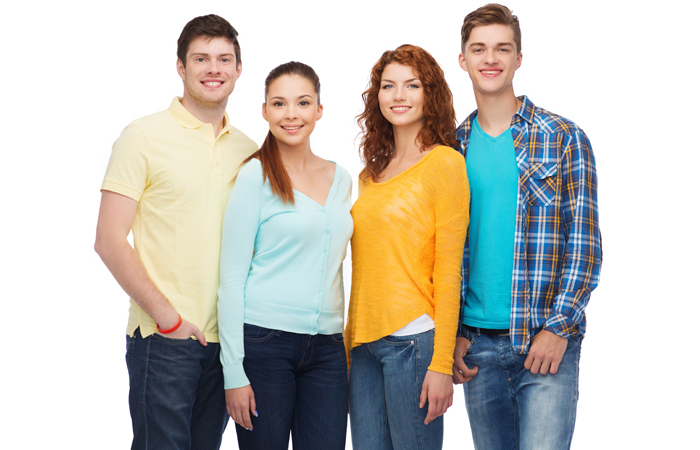 From the time that you make your first appointment with one of our team at Neel Dentistry you become one of our valuable patients. As a dentist Welwyn Garden City our ambition is to help you to make your oral hygiene the best that it can be. Preventive dentistry relies on a team effort to maintain your teeth in the optimal working order while looking the best that they can. To be able to provide you with the right advice we first need to get to know and understand you. At your first examination we will discuss your dental aspirations. Once we have examined your mouth, we will be able to have an informed discussion with you. If we find that your oral hygiene is good or less than sufficient we will be candid with you. Together we will compile a proper oral hygiene strategy and a comprehensive oral treatment plan that preserves your teeth and gums.
Your own dental team
At Neel Dentistry you will be taken care of by a well-trained, friendly team of experienced staff who all have one ambition and that is to provide you with the best dental care possible. We use some of the most sophisticated dental equipment to make your dental experience as comfortable as possible. We have embraced the latest technology and dental techniques, but as a progressive dentist Welwyn Garden City we understand that our patients' overall wellbeing is affected by the condition of their mouth. We are, therefore, always aware that each patient is an individual and we personalise every treatment to suit each patient. By developing an honest relationship with you we are able to design your personal dental treatment plan precisely so that it suits you. Our team have all been selected for their expertise and skills so that they complement each other. Because of these multidisciplinary dental skills we are able to provide you with an extensive range of oral treatments.
It all starts here!
Your mouth provides you with sustenance and joy, if not taken care of it can produce the opposite. If your teeth and gums are being infected by bacteria you could lose your teeth and as a result you may become unable to eat properly. Losing teeth is a traumatic event and can lead to unhappiness and an unhealthy physical and mental state. Your mouth is without a doubt vital to your overall wellbeing. If your mouth is healthy and your teeth and gums are healthy you are likely to smile more often without being self-conscious about your teeth. We can help you to get your oral hygiene on track and we can guide you to keep your mouth healthy and your breath fresh.
Your ambition is our mission
You may have cracked, chipped, discoloured or uneven teeth which are causing you embarrassment, don't worry, our team has the expertise to turn your teeth into your pride and joy. Our talented clinicians will advise you of the best options available to you. Our experience and skills have helped many patients to smile broadly, using dental veneers and straightening appliances. Now that we have helped you to look after your teeth and gums, it's a good time to replace those lost teeth. We offer a variety of options to replace your missing teeth. You can choose from traditional dentures and bridges or the more permanent dental implants which look, feel and work just like your natural teeth. Every procedure is undertaken with you in mind and how the overall result benefits you physically and mentally.
It does not end with your mouth
As a modern dentist Welwyn Garden City we spend a lot of time working around your facial area and it therefore makes sense to provide facial aesthetics therapies. Our practice provides you with the opportunity to benefit from a range of non-surgical facial aesthetics treatments. You can indulge yourself, safe in the knowledge that you are being treated by a highly-qualified clinician in the treatment rooms of our dental surgery.