Mel Prebble
Dental Hygienist & Therapist
Dip Dent Therapy (Lond.) 2002, CEB Dip Dent Hygiene 1995
GDC No. 4819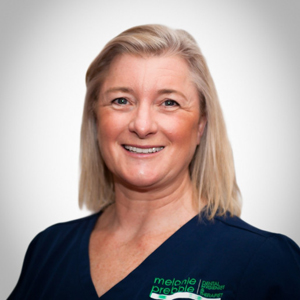 Good oral hygiene is the key to excellent dental health and, the more you ensure your teeth are looked after when you're not in pain, the less chance you have to suffer pain at all. Visiting a dental hygienist regularly helps improve – and maintain – the health of your teeth and gums.
I'm registered and practising as a Dental Hygienist and Therapist at Neel dentistry. My role includes full dental health screening, professional cleaning and polishing. I am also a Dental Therapist. This means I have undertaken additional training and can provide a wider range of procedures, including fillings and children's dentistry. For more information about the treatments I provide, please see the Services page.
I work with adults and children and committed to providing a calm, safe and stress-free experience to help you achieve ongoing good oral health, prevent disease and avoid the need for significant dental treatment. I've been practising for more than 20 years and have the skills you can rely on to ensure you get treatment dedicated to your specific needs.
I am also dedicated to the dental industry as a whole – attending events as a speaker, contributing to journals and sitting on dental award judging panels. If you would like to know more about these aspects of my work visit www.melonieprebble.co.uk